Who are Valkyrie Craft
John Crafting a paddle
Valkyrie Craft is a small family business based on the north coast of Northern Ireland. The business was founded in 2005 by John Wilkinson. John has been building boats since 1997 and has worked with wood since the mid '80's.
Our focus is on producing high quality hand-made wooden canoes and paddles designed to maximise efficiency and effectiveness of paddling, while also being made with attention to detail and appearance.
We build boats to order. We talk directly with our customers to establish their requirements and then supply directly to them without salesmen or middlemen.
Valkyrie Craft has built boats for a range of customers including individuals, secondary schools and outdoor activity organisations. Our customers have also included the National Trust, The Department of the Environment (Portrush Coastal Zone Centre) and HBO's serial production of 'A Game of Thrones'.
Here's a clip of the Game of Thrones Valkyrie Craft…
Meet John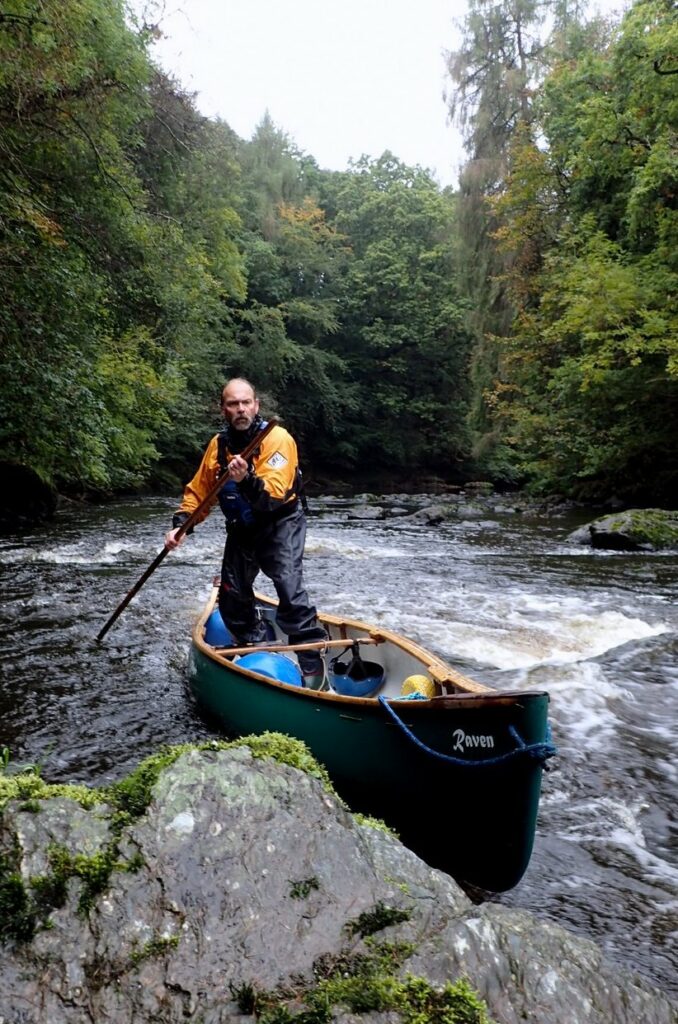 John has many years experience as a canoeist, both recreationally and as a coach and leader. He holds the BCU Advanced Water Leader in open boat and the Moderate Water Leader in sea kayak. He is an aspirant level 3 coach and a qualified Canoe Guide. He is an active member of the Ulster Canoe Club and is involved in a range of open boat events and trips, kayak trips, open boat white water trips and coaching open canoe and kayak skills within the BCU structure of performance awards.
In addition John holds a number of other outdoor based qualifications including archery, hill walking and adventure based group work and challenge activities. In 1998 he was registered as a leader and assessor for the Duke of Edinburgh award scheme and over many years led and assessed expedition groups in hill walking and in canoeing.
Freckle article
In 2014 we were interviewed by Freckle magazine for their first ever publication, Issue 1 Winter 2014/15.
Business Excellence Awards
In 2016 we won a business excellence award for 'Best Handmade Canoe Company, UK.'